Are you interested in getting into the world of Ethereum? With so much growth potential, it's no wonder that more and more people are looking to buy Ethereum. But what is the right amount to invest? In this article, we'll explore how much is a good amount to get when buying Ethereum.
We'll also look at some tips for making sure you make smart investments with your money. So if you're ready to join the cryptocurrency revolution, read on!
Ethereum 101
When investing in Ethereum, it is also important to remember the potential of blockchain technology. By purchasing Ether tokens, you are not only taking part in a new and exciting form of investment but also supporting this revolutionary technology that has the potential to revolutionize many industries.
Furthermore, Ethereum provides developers with an open-source platform on which to build applications and services while providing users with a secure environment for transactions without relying on third parties. For these reasons, investors who are looking for long-term growth should seriously consider buying some Ether tokens as part of their portfolio.
Step-By-Step Guide to Buying Ethereum
When buying Ethereum, it's important to ensure that you are getting the best possible deal. To do this, research different exchanges and compare their fees and features to find one that suits your needs.
Additionally, be sure to double-check any additional costs associated with transferring funds such as withdrawal or deposit fees which can vary depending on the exchange chosen. Furthermore, when purchasing ETH tokens always make sure they are being sent from a secure wallet address and not an unknown third-party service provider as these can carry a greater risk of theft or fraud if not properly managed.
Finally, take some time to familiarize yourself with cryptocurrency market dynamics before investing so that you know what kind of returns could be expected over time for your investments to help make more informed decisions when buying Ethereum.
How Much to Get
When it comes to buying Ethereum, the amount of ETH you decide to get is key. Deciding how much to invest can be a daunting task for new buyers, but several factors should be taken into consideration when making this decision. The first factor is budget: How much money do you have available? You don't want to purchase more than what you can afford and risk losing your investment.
On the other hand, if your budget is too small, then you may not see any substantial returns on your investment in the long run. The second factor is risk tolerance: Are you comfortable with taking risks or would prefer something safer? The amount of Ethereum that would make sense for someone who enjoys taking risks likely won't be suitable for someone more conservative with their investments.
Consider which category best fits your investing style before deciding how much ETH to buy. Finally, research should also play an important role in determining how much Ethereum to purchase; by researching past trends and understanding current market conditions, investors will have a better idea of what kind of returns they could expect from their investment before committing funds.
This will allow them to make an educated decision about exactly how much ETH makes sense for them at any given time.
Storing Ethereum
When it comes to storing Ethereum, security is paramount. It's important to ensure that your cryptocurrency wallet is properly protected from malicious attacks and other threats.
You have several options when it comes to where you can store your Ethereum: a hardware wallet, a software wallet, or an exchange. Each option has its benefits and drawbacks; however, the most secure option for long-term storage of significant amounts of Ethereum is typically considered to be a hardware wallet.
They offer greater protection against malicious actors because they are not connected directly to the internet like software wallets are. Additionally, since private keys never leave the device itself, hardware wallets also provide additional peace of mind as compared with exchanges which require users to trust third parties with their funds for them to remain safe.
Ultimately, deciding on which type of storage mechanism works best for you largely depends on how much Ether you plan on purchasing and holding onto in the future—the more valuable assets stored in one place, the higher level of protection needed!
Conclusion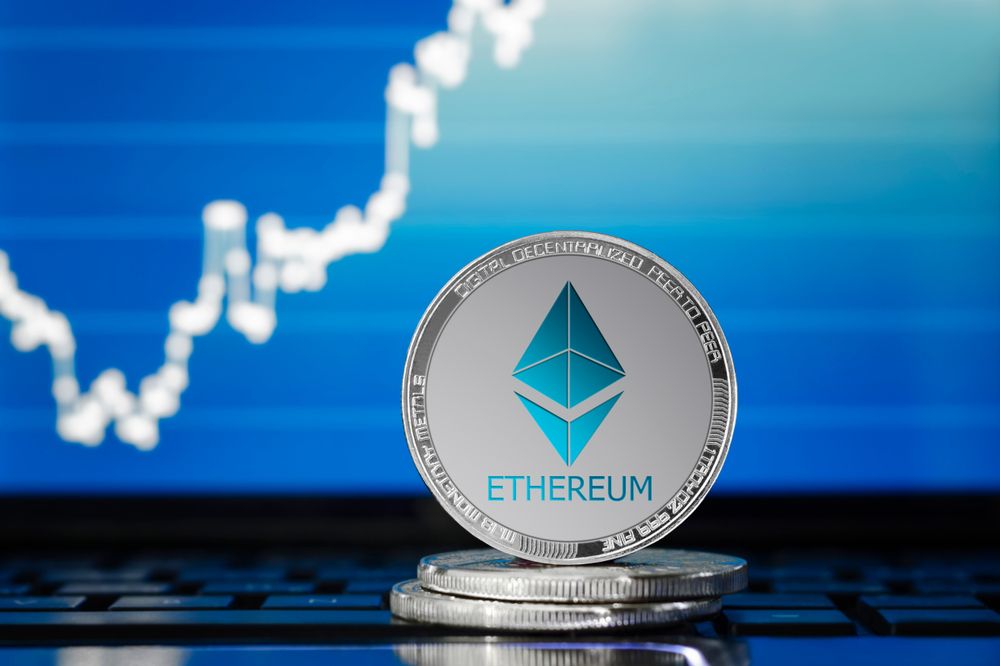 Buying Ethereum can be an excellent way to get involved in the world of cryptocurrency. With a wide variety of Eth exchange options available, it is important to do your research and find one that fits your needs. Once you have found a suitable exchange, you should consider how much Ethereum to purchase.
Depending on your investment goals and risk tolerance, the amount may vary significantly. However, generally speaking, if you are looking for long-term appreciation potential then it is wise to acquire as much Ethereum as possible within reasonable limits while still allowing yourself enough liquidity for trading or spending purposes.